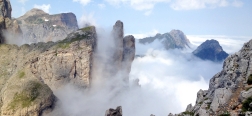 Pico Sobarcal
Pyrenees
This very varied hike close to the border with Navarre and France takes us to the Pico Sobarcal, a peak from where the views are just unequalled.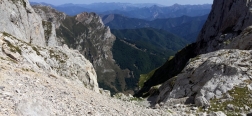 Canal de Pedabejo
Picos de Europa
This circular route through the heart of the Macizo Central of the Picos de Europa, shows us various faces of this great mountain range.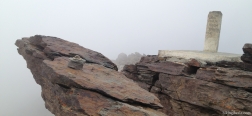 The Mulhacén
Sierra Nevada
This hike takes us through spectacular high mountain scenery to the Mulhacén, with 3,479 metres the highest summit of the Iberian Peninsula.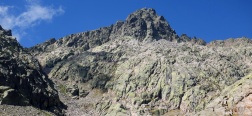 Almanzor
Sierra de Gredos
The hike takes us through the great dry rugged landscape of the Circo de Gredos to Almanzor, with its 2,592 metres the highest peak of the Sistema Central.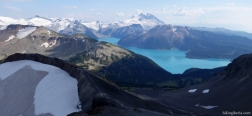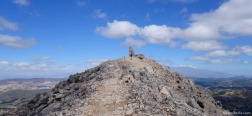 El Lucero
Sierra de Almijara
The Lucero is one of the most beautiful peaks of the Sierra de Almijara and the ascent to this summit through a breathtaking barren rocky landscape is a true classic.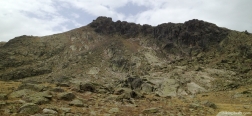 Peñalara
Sierra de Guadarrama
Peñalara is with 2,428 metres altitude the highest mountain of the province of Madrid and one of the most important and spectacular peaks of the Sierra de Madrid.